MUGLA DALAMAN (DLM) AIRPORT
Dalaman Airport in which city? : Dalaman /Muğla/Turkey
Time Zone: Europe/Istanbul (GMT +2:00)
Dalaman Airport IATA Code : DLM
Dalaman Airport ICAO Code : LTBS
Dalaman Airport Geographic Coordinates : 36°42`45"N, 28°47`29"E
Dalaman Airport Year of entry into service : 1981
Dalaman Airport Status : Civil/Military
Dalaman Airport Runway Lengths
Pist (01/19) :3000x45 mt

Distance of Dalaman Airport to the City:
Distance from Dalaman Airport to Dalaman City Center: 6 km
Distance from Dalaman Airport to Marmaris: 96 km
Distance from Dalaman Airport to Fethiye: 50 km
Distance from Dalaman Airport to Muğla: 76 km
Distance from Dalaman Airport to Bodrum: 205 km
Distance from Dalaman Airport to Bozburun: 150 km
Distance from Dalaman Airport to Dalyan: 33 km
Distance from Dalaman Airport to Datça: 165 km
Distance from Dalaman Airport to Göcek: 30 km
Distance from Dalaman Airport to Kalkan: 50 km
Distance from Dalaman Airport to Kaş : 150 km
Distance from Dalaman Airport to Koycegiz: 36 km
Distance from Dalaman Airport to Oludeniz: 73 km
Distance from Dalaman Airport to Ortaca: 18 km
Distance from Dalaman Airport to Sarıgerme :20 km

Mugla Dalaman(DLM) Airport Terminal Operator: YDA Dalaman Airport
DALAMAN (DLM) AIRPORT
Located in Dalaman district of Muğla, Muğla Dalaman Airport provides passengers' satisfaction with both its security and quality service. It is one of the two international airports serving Muğla together with Milas-Bodrum Airport.
Flights are available to and from over 120 destinations, across the rest of Turkey, Europe, North Africa and the Middle East. Dalaman Airport Flight information can be found on the Flight information page of our site.
Dalaman Airport is 6 km to Dalaman Town Center, 96 km to Marmaris Center, 50 km to Fethiye Center and 33 km to Dalyan.
The airport serves the surrounding tourist areas and environs of Dalaman, Dalaman Airport is very close to Bozburun, Çalış Beach, Dalyan, Datça, Fethiye, Göcek, Gökova, Hisaronu, Icmeler, Kalkan, Kas, Marmaris, Oludeniz, Orhaniye, Ovacik, Patara, Sarigerme, Selimiye, Turunc and Yalanci Bosphorus.
Transportation to Muğla Dalaman Airport is quite easy. You can easily reach the airport thanks to the taxi and bus facilities (HAVAŞ Bus Shuttle, MUTTAŞ Public Bus). You can learn detailed information from our site's Transportation and Parking page.
Dalaman Airport Fethiye and Marmaris Transportation:
>>> How to get From Fethiye To Dalaman Airport / From Dalaman Airport To Fethiye Transportation.
>>> How to go From Marmaris To Dalaman Airport / From Dalaman Airport Transportation.
As havalimanlari.net, We Wish You A Good Trip ...
Important: The information published here is for informational purposes only. Our website does not accept any liability for any loss or damage as a result of acting according to the information published on this site and it appears to be incorrect or incomplete.

Muğla Dalaman Airport (DLM Airport) / Dalaman Havalimanı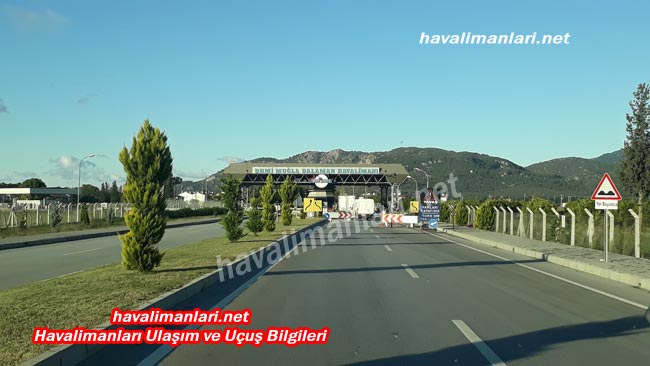 Muğla Dalaman (DLM) Airport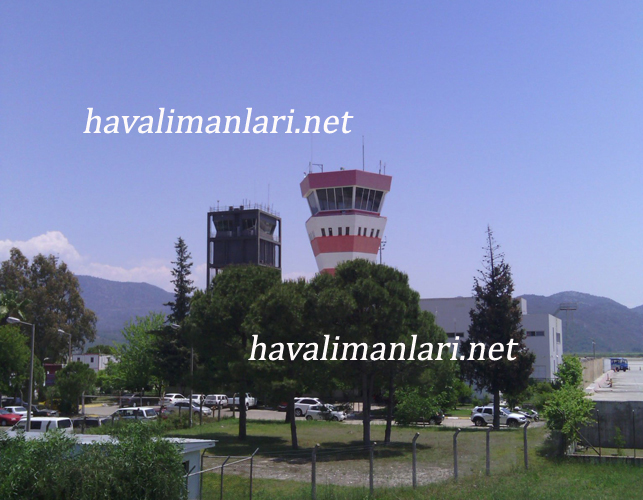 Muğla Dalaman Airport / Dalaman Havalimanı
Dalaman (DLM) Airport, Dalaman (DLM) Airport Contact Number, Where is Dalaman (DLM) Airport, Dalaman (DLM) Airport Phone, Dalaman Airport Map. Dalaman Airport Bus, Dalaman Airport Parking, Dalaman Airport Arrivals, Dalaman Airport Departures, Dalaman Airport Flights, Dalaman Airport Taxi, Fare, Dalaman (DLM) Airport information, Dalaman Airport lost and found, Dalaman Airport Dalaman Airport Havas, Dalaman Airport Rent A Car, Car Rental Dalaman Airport, Dalaman Airport taxi, Dalaman Airport Lost Property, Muğla Dalaman Airport Muttas, Muğla Dalaman Airport Car Hire, DLM Airport Rental Car, Muğla Dalaman (DLM, LTBS) Airport transportation, Dalaman Airport Transfers, DLM airport, LTBS Airport