ISTANBUL SABİHA GÖKÇEN AIRPORT PARKING , CAR PARKING PRICE (2019 YEAR)
Update: 05.02.2019
In Istanbul Sabiha Gökçen Airport, indoor and outdoor parking areas are available for vehicles and parking options are available at reasonable prices. The multi-storey car park serving the passengers at İstanbul Sabiha Gökçen International Airport has a capacity of 4.718 vehicles and 72 buses. The top floor of the parking lot is composed of 4 kats and the other 3 floors are closed.
Private parking spaces are available for disabled passengers both on and off the parking floors.
Parking lot for payment; parking is on the ground floor within the parking lot on the open floor. Apart from that there is a red dot-pay point at the exit of the ringway. Payments can be made in cash or by credit card. There are also automatic payment points within the parking lot that can be paid by credit card.
The multi-storey car park is at the front of the terminal building and is within walking distance. Passengers who wish to enter the passenger terminal from the passenger terminal can reach the passenger entrance doors by crossing from the open car park floor to the pedestrian crossings. Passengers who want to reach the terminal floor can go to the terminal rigid level by using escalators or elevators in the parking lot.
Valet service is provided for 400 vehicles at Sabiha Gökçen Airport Park.
Istanbul Sabiha Gökçen Airport Indoor Parking (Multi-storey car park) and outdoor parking fee
Istanbul Sabiha Gökçen Airport Domestic / International Lines Parking Charge Tariff (Indoor Car Park-Floored Parking-Open Car Park) Year 2019
Vehicle Type
PARKING TIME / HOUR (TL)
0-1 Hours
1-3 Hours
3-6 Hours
6-12 Hours
12-24 Hours
Automobile, Pick-up, Midibüs
15,00
19,50
30,50
36,50
48,50
Minibüs
Bus
Truck
Light Truck
16,00
22,00
27,00
34,00
46,00
---
İstanbul Sabiha Gökçen Airport Parking Domestic / International Terminal Subscription Card Payment 2019
4 day (TL)
7 day (TL)
15 day (TL)
Month (TL)
Otomobil, Pick-up, Minibüs,
140,00
229,50
313,00
342,00
Midibüs, Bus, Truck, Light Truck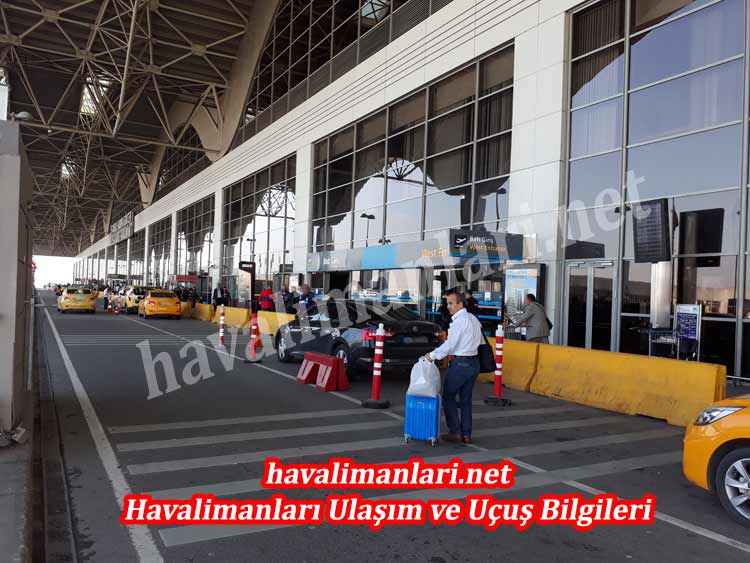 Istanbul Sabiha Gökçen Airport Taxi
Important: These data are for informational purposes only and you must contact them by phone for definite information which may change. Our Web Site does not accept liability for any loss or damages incurred as a result of being posted on this Site and acting in accordance with information that is false or incomplete.